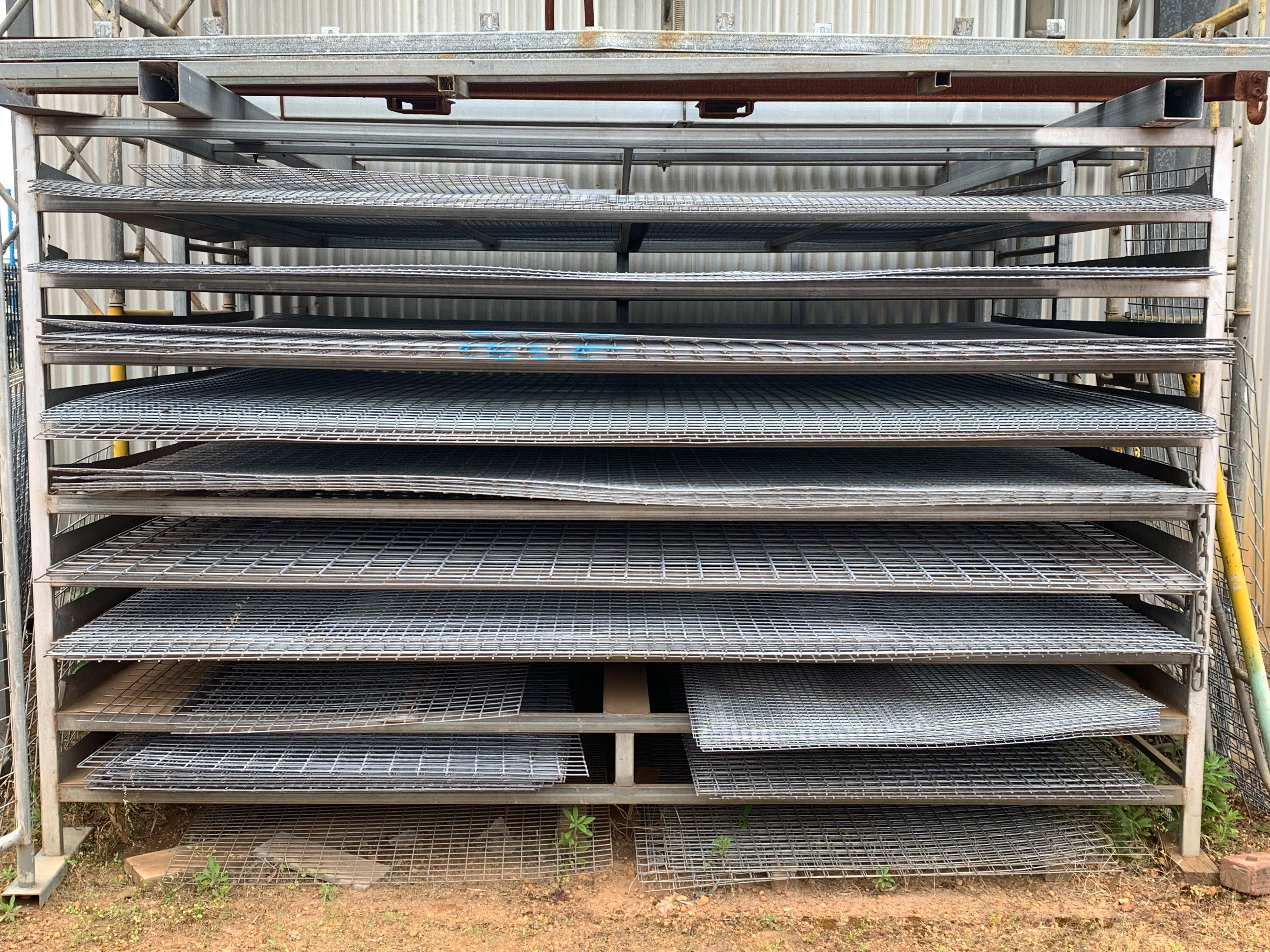 We stock a variety of supplies, which include a number of building products.
Some of the building products in store are roofing, cladding and rainwater goods, purlins and framing, expanded mesh, perforated mesh, galvanised weldmesh, woven wire and rural mesh, galvanised angles, threaded rod and a large range of bolts, nuts and washers.
Roofing, Cladding, Rainwater Goods
Roofing and Cladding – Come in zincalume and colourbond. We buy in roofing sheets on request.

Rainwater goods- include flashings and ridgecaps.

Purlins & House Framing
We stock Z and C purlins in 6000mm and 8000mm lengths.

Stud plate and noggins are stocked in 7400mm lengths.
Expanded Mesh, Perforated Mesh, Galvanised Mesh, Woven Wire
Expanded mesh – For walkways, machinery guards and decorative panels. Cut to requirements.

Perforated mesh – for screens. Cut to requirements.

Galvanised mesh comes in a couple of different sizes:
from 25×25 wide mesh squares to 100×100 wide mesh squares – 3000mm x 2400mm.

Alternative sizes such as 75×50 are also stocked.

Please enquire for more information regarding woven wire.
Rural Mesh
Rural Mesh sizes come in 6000×90 and 6000×1100 panels.
Galvanised Angles
We stock a large range of galvanised angle from 25x25x3mm to 100×100, and even more. These comes as hotdipped, duragal or galvabond.
Threaded Rod
Come in 1000mm, 3000mm lengths, either zincplated, galvanised or stainless steel. Most threads are metric. Please enquire for more details.
Large Range of Bolts, Nuts & Washers
Our shop stocks a range of bolts, nuts and washers. These come in black, zincplated and galvanised and can be mild steel or high tensile.

Metric and Imperial bolts, nuts and washers are stocked.