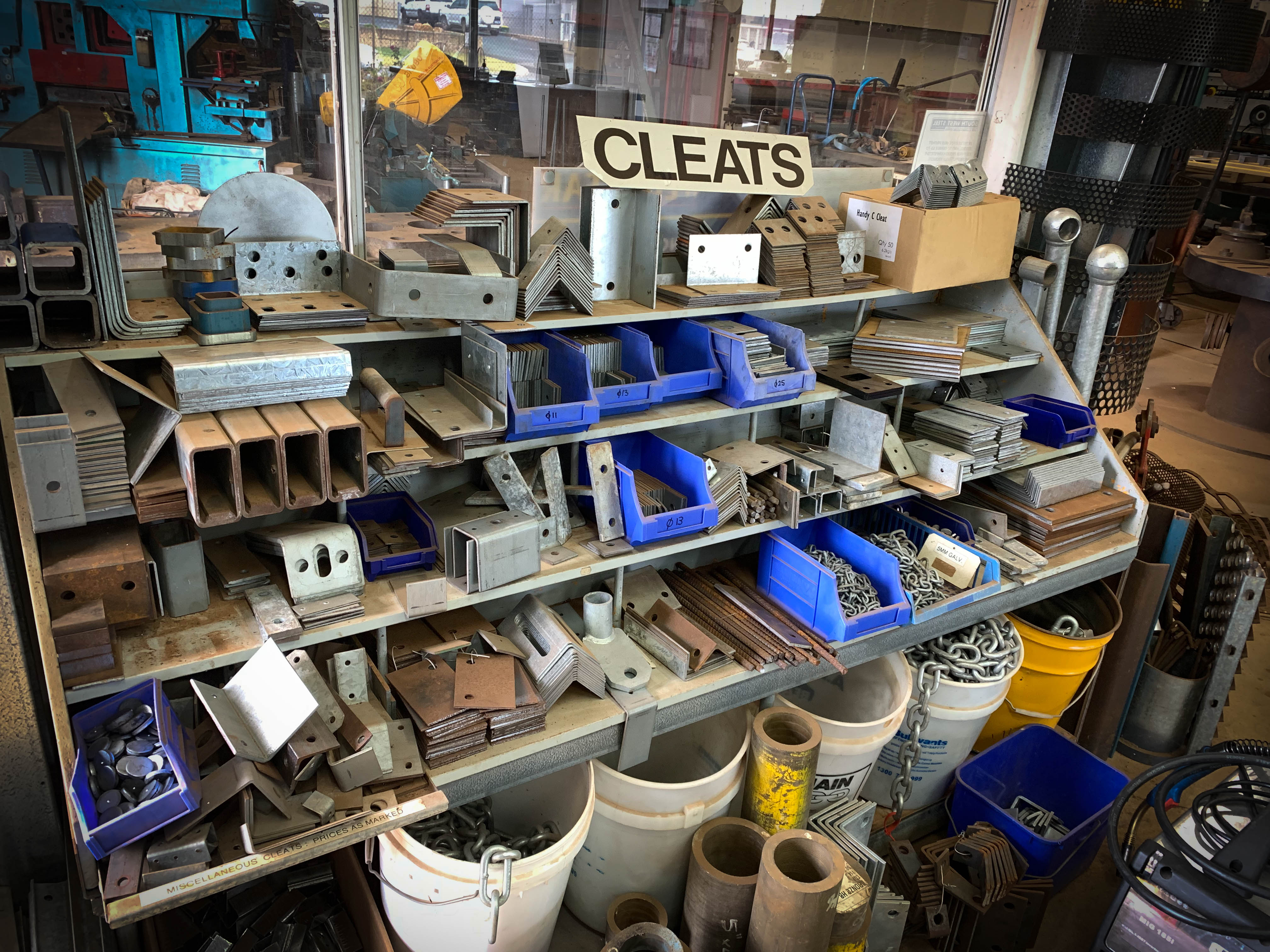 South West Steel Products additionally provides other products and services to cater for customers needs.
Examples of other products and services include: brass sections and sheet, bronze bars, fencing and gate fittings, shackles, chain and trailer chain.
We also do special orders and custom manufacturing materials for heavy industry and individuals, see below for more.
Steel Pre-Fabrication service in Quick Turnaround
1st stage of fabrication: refer to processing services for more information regarding the our fabrication and processing services.
Procurement Service, Special Orders, and Custom Manufacturing Materials
Special materials manufactured for heavy industry clients in recent year:
– 1 of 316 Grade (not 316L) billet: diameter 300 by 300 long upset, forged to order ex. eastern states forging company: value excess of $10,000.

– Steel rings roll forged: 680 O.D. x 600 I.D. x 60mm thick ex. eastern states: value excess of $7,000.

– Bronze billet LG2 350 x 300 long custom cast by Perth Foundry: value $25,000 approx.

– N1H1 stainless hollow castings for seal rings custom cast by Perth foundry, done several times over a 5 year period. Average price $5,700 per casting.

– Material certificates for special orders supplied and recorded in each and every case.
Materials sourced Australia-wide for Heavy Industry and Individuals
We source materials from Australia-wide through our list of known and trusted suppliers. Please enquire for ordering custom amounts of materials and custom orders. Some orders may be delivered.
Brass Sections & Sheet
We stock brass sections and sheet, along with rounds and flats. Please enquire for more details.
Bronze Bars
Bronze bars can be supplied through South West Steel. Please enquire for more details.
Grinding and Cutting Wheels
Various sizes of grinding and cutting wheels are in stock. Please enquire to order or find out more about grinding and cutting wheels.
Fence and Gate Fittings
Our range of stock mainly consists of the Downee and Elgate range. Please enquire for more details.
Pipe Fittings – Threaded & Steel Buttweld
Our range of pipe fittings are BSP threaded fittings as well as steel buttweld fitting. These come in multiple sizes in stock. Please enquire for more details.
Shackles, Chain & Trailer Chain
Our store stocks lengths of chain which can be cut to your required size. We also have trailer chain which meets Australian Standards.

We keep shackles in multiple sizes at our shop.


Engineering Supplies
We stock engineering supplies to cater for customers. Please enquire for more details.